Wines which speak of home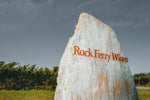 Our Story
From Marlborough's early settlers to the famous winegrowing region of today there is a rich story Rock Ferry has to tell.

Originally growing grapes from the early 1990's, we later embarked on our organic regime to improve quality in the mid-late 2000's.  This included converting our established vineyards as well as setting up land from scratch to organic certification.  Later in 2005, the Rock Ferry Wines brand was established initially showcasing only Chardonnay, Sauvignon Blanc, and Blanc de Blanc.  The brand has now evolved to a wide range of unique grape varieties and wine styles.
Read our story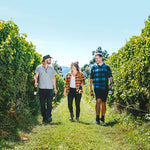 Our People
Meet the friendly faces who help keep Rock Ferry to the standard it is today. Without our team we wouldn't be where we are, thank you to their endless commitment for the enjoyment of a great wine.
MEET OUR PEOPLE
OUR VINEYARDS & Winery
Our company owned, organically farmed the Corners, Orchard, and the new Brookby Springs Vineyards in Marlborough and Trig Hill Vineyard in Central Otago are the source of all Rock Ferry's wines.
Learn more about our vineyards & winery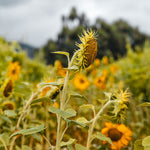 ORGANIC & SUSTAINABILITY PRACTICES
Embarking on the conversion of our vineyards to organic status in the mid-2000's, we continue to incorporate organic and bio-dynamic principles in all facets of our operations. We are learning how our plants live and respond to the best way to care for them.

Rock Ferry is devoted to creating quality wine that is possible with a devoted team that works to create a better future. That's why Rock Ferry chooses to grow with sustainable practices for over a decade.
LEARN ABOUT OUR Organic & SUSTAINABILITY PRACTICES
Learn about our wine ranges
With over 30 years in the business of growing grapes and making quality wines, Rock Ferry's Central Otago and Marlborough vineyards are organic and sustainably managed by a team that cares about great wine.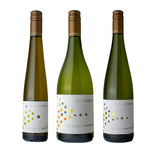 SINGLE VINEYARD RANGE

Made in small volumes and sourced from unique parcels within our company owned vineyards. These wines represent the pinnacle of varietal and site-specific expression and are only released from the best vintages.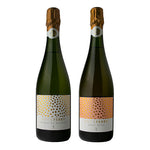 SPARKLING WINE RANGE

Made in the 'traditional method' and made simply because we can! These wines are a celebration of our vineyard sites and the wonderful winegrowing climate that is New Zealand's South Island.